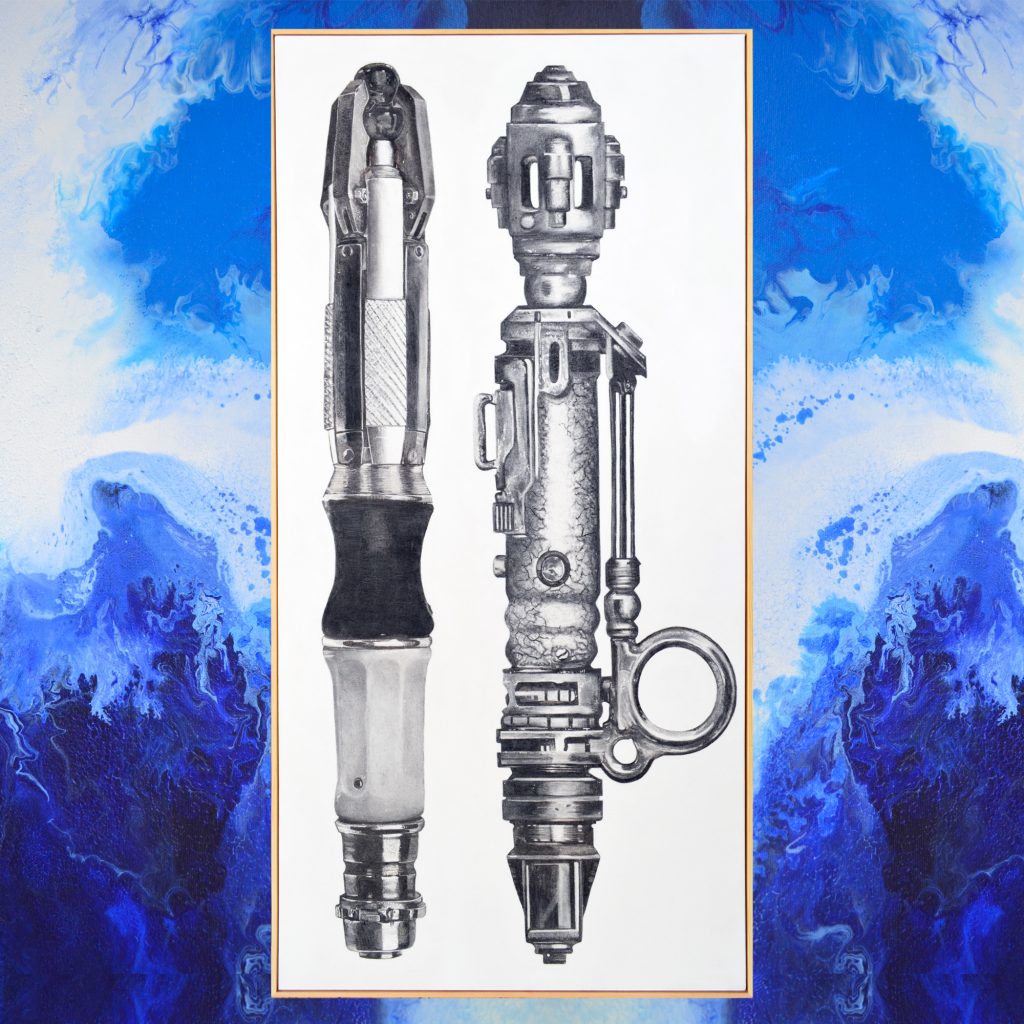 High quality charcoal drawing on a light weight canvas. Framed.
Huge recreations of sonic screwdrivers from Dr Who, depicting Eleventh's and River Song's sonic screwdrivers.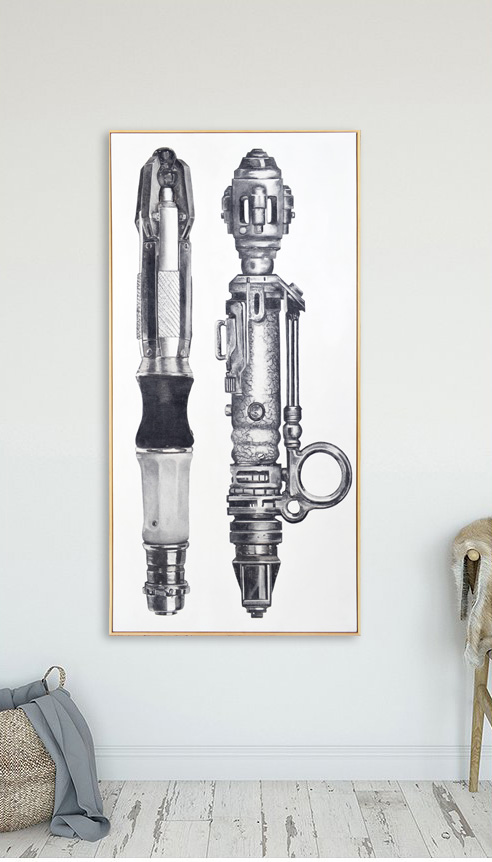 I sold this piece at Supanova 2018. It was a personal favourite and I was sad to see it go but delighted that it sold to someone who loves the 11th Doctor and River Song as much as me.